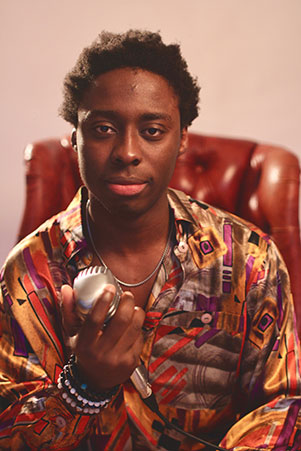 A series of 8 questions with singer, BUWA
What place were you born and where do you live now?
BUWA 
I was born in Warri, Delta State Nigeria.
What is your favourite era/genre of music to perform?
BUWA
My favorite era/genre is Gospel music from the 1990s to mid 2000s. It was what I grew up on, gave me foundation as a singer and is what I enjoy singing the most. I always say if you can sing Gospel, you can sing almost anything.
Who are your musical influences and what do you love about their music?
BUWA Whitney Houston, Celine Dion, Billy Porter, Jill Scott, Kirk Franklin, Karen Clark Sheard & India Arie. All very different musicians, different genres and styles. I learned how to sing, write music, perform from these musicians. Listening to them gave me clarity on my music – better vocals and how to communicate on stage. I'm naturally drawn to very talented vocalists so when they are also amazing performers, writers and all-round creatives they naturally rise to the top of my list.
Your favourite food (only one!)
BUWA Pounded yam and banga soup.
Your most memorable performance? Where were you and who were you performing with and why was it memorable?
BUWA My most memorable performance is me performing at the Port Theatre in 2021 with Nico Rhodes. I was on the verge of giving up on my dream as it seemed nothing was happening, we were sort of in the midst of Covid and no one was sure how the next year would be. I received a message from Patrick Courtin to come sing with this guy who was his friend. I rarely ever say no to a chance to sing and I'm so glad I said yes because my life never remained the same after that.
Something unique or unusual about you.
BUWA The scarier the rollercoaster, the better. I love very scary rides.
How long have you been a performer?
BUWA
Since I was 5 years old.
What are you most looking forward to about performing with VIS this year?
BUWAThe Vancouver Island Symphony is a staple in the community so it is an honor to be part of that legacy. It's also my first time performing with the VI Symphony and I can hardly wait.