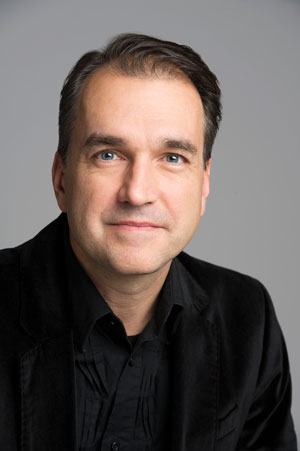 A series of 8 questions with conductor, Les Dala
What place were you born and where do you live now?
LD 
I was born in Toronto to Hungarian refugee parents and now live in Vancouver.
What is your favourite era/genre of music to perform?
LD
I have a wide spectrum of music that I love from Bach to Led Zeppelin.
Who are your musical influences and what do you love about their music?
LD If I had to pick one person it would be Leonard Bernstein, he was the embodiment of music as a composer, conductor, educator, pianist and humanitarian. He was brilliant in everything he undertook and was a passionate advocate for the arts and for arts education.
Your favourite food (only one!)
Your most memorable performance? Where were you and who were you performing with and why was it memorable?
LD Conducting Mahler's Symphony no. 8 with the Vancouver Bach Choir and the West Coast Symphony at the Orpheum Theatre in 2018. As a young boy, I was in the children's chorus for the Canadian premiere of this piece in Toronto for the opening of Roy Thomson Hall in Toronto in 1983 under Sir Andrew Davis. The performance also featured singers from the Vancouver Bach Choir who flew out to join the Toronto Mendelssohn Choir for the performance. It is one of those beautiful life moments that 35 years later, I conducted this work as the Music Director of the VBC and my son Andreas was in the children's choir for this performance.
Something unique or unusual about you.
LD I love reading books and just finished a book by a dear friend, Valerie Jerome called Races which is about her extraordinary family including her brother Harold Jerome who set multiple world records in the 110 yard races back in the 1960's and about the racism that they have faced throughout their lives here in Canada. A very powerful read.
How long have you been a performer?
LD
I played in my first student recital at the age of 8 and starting working professionally as an organist in Toronto at the age of 16.
What are you most looking forward to about performing with VIS this year?
LD I love the programme that we have cooked up. It has excerpts from a lot of great operas (which has been my main artistic home for the past 25 years) and I love the combination of soloists, choirs and orchestra. To me there is nothing better than that. I can't wait to work with all of the wonderful artists who will be performing in this concert.