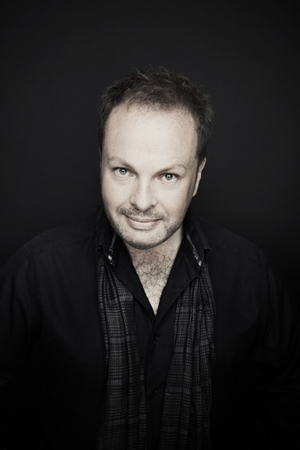 A series of 8 questions with Celtic Tenor, James Nelson
What place were you born and where do you live now?
JN 
I was born in Sligo, the county town of County Sligo in the west of Ireland. Sligo is known as Yeats County as the celebrated Irish poet WB Yeats lived there for some of his life and wrote a lot of his poetry about Sligo – The Lake isle of Inishfree, and many others. I now live in Baltinglass in County Wicklow – the Garden of Ireland – as I need to be nearer Dublin airport for international travel with The Celtic Tenors, but I am and always be a Sligoman.
What is your favourite era/genre of music to perform?
JN
Of course the 3 of us were trained as classical tenors, and so opera is where we all started, and is our first love, but I think I can speak for all of us and say that we all love the crossover mix we enjoy performing with The Celtic Tenors – and we love our harmonies, as we would no longer be content just singing the melody – so harmony-based groups like The Beatles, Simon & Garfunkel, ABBA, and so many others…… We love the eclectic mix of all the genres.
Who are your musical influences and what do you love about their music?
JN As a tenor my favourite tenor of them all was the late great Swedish tenor Jussi Bjoerling – his sound was exciting, on the edge, and he had a real vulnerability in his voice. But I love so many other tenors too, like Domingo and many others.
The 3 of us all sang in churches from a young age, so choral music would be a huge influence again – again the harmonies. And of course so many great composers to choose from but Mozart would be near the top of the list always!
Your favourite food (only one!)
JN Only one – I am the typical tenor constantly struggle with his weight, and you're asking me to choose one food! Creme Brûlée ha ha! Or really good Crabcakes! Or……… so many others.
Your most memorable performance? Where were you and who were you performing with and why was it memorable?
JN With the Celtic Tenors I know we have so many memorable performances, like our Chinese, Australian and Canadian tours for example. But I personally love the Concertgebouw – the main Concert hall in Amsterdam – and we were lucky enough to have performed there with the orchestra, and I flew in my father for the performance and for a little 3 -day break. My Dad died in 2019, so it's a lovely warm memory dedicating a song to Dad from one of the most beautiful stages in the world.
Something unique or unusual about you.
JN I LOVE dogs, but because we are away on tour so much I can't have one at the moment, but my sister and family in Sligo have 4 which I borrow when home.
Swimming is my thing and I try to swim daily when home in Ireland – a mile of front crawl/freestyle every day. Also, as the oldest member of the group I have just launched my own solo show – accompanying myself at piano and telling stories – funny mostly – about my life as a touring tenor / troubadour!
How long have you been a performer?
JN
I have been a professional singer for over 30 years – 25 of those with The Celtic Tenors!
What are you most looking forward to about performing with VIS this year?
JN Honestly, and I know I am speaking for all 3 of us, but any excuse to get back to the Island – really. We love Vancouver Island – it is SO far away from Ireland, but similar climate and also BC is breathtakingly beautiful – we had lovely times on the Island in our career – even picnicked on Qualicum Beach on a day off – love it there, and always feel so welcome.