Schubert's Great Symphony – Glorious and Majestic
just like our fabulous Vancouver Island Symphony!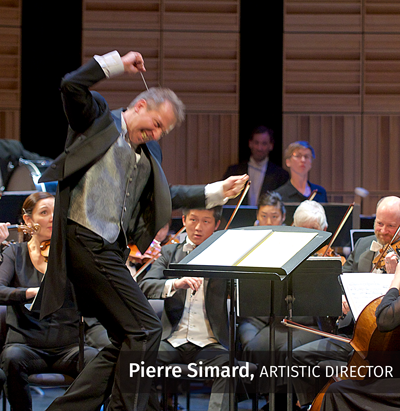 The C Major 9th Symphony is a favourite of musicians and audiences alike. Join us for this thrilling performance and welcome back all our players, together once again on the Port Theatre stage on Saturday April 30 at 5 p.m. or 7:30 p.m.
Franz Peter Schubert was an Austrian composer of the late Classical and early Romantic eras. Despite his short life, Schubert was amazingly creative, writing over 1,500 works. The largest number of his compositions (around 630) are songs for solo voice and piano. He completed eight orchestral overtures and seven complete symphonies; Schubert is ranked among the greatest composers in the history of Western music.
During his lifetime, appreciation of Schubert's music was limited to a relatively small group of admirers in Vienna, but popularity of his work increased greatly in the decades following his death. He died at the age of 31, the official cause being attributed to typhoid fever, but believed by some historians to be syphilis.
Schubert scholars believe that his Ninth symphony was largely written in 1825–1826 and was then revised for performance in 1828. The orchestra of the Gesellschaft reportedly read through the symphony at a rehearsal, but never scheduled a public performance of it. The reasons continue to be unknown, although the difficulty of the symphony is the possible explanation. "I have wanted to program this piece into our repertoire for many years," explains Pierre Simard, Artistic Director of the Vancouver Island Symphony.  "But it is such a difficult piece to fit into a regular two-part symphony performance – it is a full hour long! It bears a question of timing and repertoire balance, as it becomes difficult to squeeze a soloist in… Our current format of one-hour shows was the perfect occasion to celebrate this amazing creation!"
The Symphony No. 9 in C major is known as the Great, originally called so to distinguish it from his Symphony No. 6, the Little C major. Unusually long for a symphony of its time, a typical performance lasts an hour when all repeats indicated in the score are taken. The symphony was not professionally performed until a decade after Schubert's death. Orchestras of the day found it to be very difficult because of its lengthy woodwind and string parts. When Mendelssohn took the symphony to Paris in 1842 and London in 1844, orchestras apparently flatly refused to play it; in London, the violinists are reputed to have collapsed in laughter when rehearsing the second subject of the finale. "It is true!" laughs Simard – the length was unheard of! But from a modern musician's perspective, it is a fabulous piece to play. To play only this one piece allows one to be fully immersed and devoted to this piece, giving it their all. They do not have to change direction mid-concert – it is all Schubert."
Pierre talks of a time when he was in his Masters' program at university. "Schubert's Great Symphony was one of my professor's favourite pieces. This fellow was not one to be messed with – he was 76 years old, with something of a Prussian General style. Very stern! We students had to learn 30-40 scores during the year-long program.  And when it came to Schubert – we had better know our stuff! Terrified as I was, I conducted the Great successfully, and earned a nod from the Maestro. Whenever I conduct this piece, which I have only had the pleasure of performing twice before, I am conducting under that watchful, heavenly gaze of my professor."
"Schubert's symphonies are all about melody and harmony – not orchestration. They transcend expectations despite what might be seen as imperfections. My professor had a special description for the last movement: for him, the melody evoked the image of a radiant, godlike child in golden light". No debate, there is nothing so satisfying than indulging in music. This is an hour of magic, which you are invited to share with us!
Come and be a part of the magic. Share in the joy with the players and each other.
Article written by Christine McAuley
Photo by Heydemann Photography
PERFORMANCE TICKETS:
April 30, 2022, 5:00pm & 7:30pm at the Port Theatre